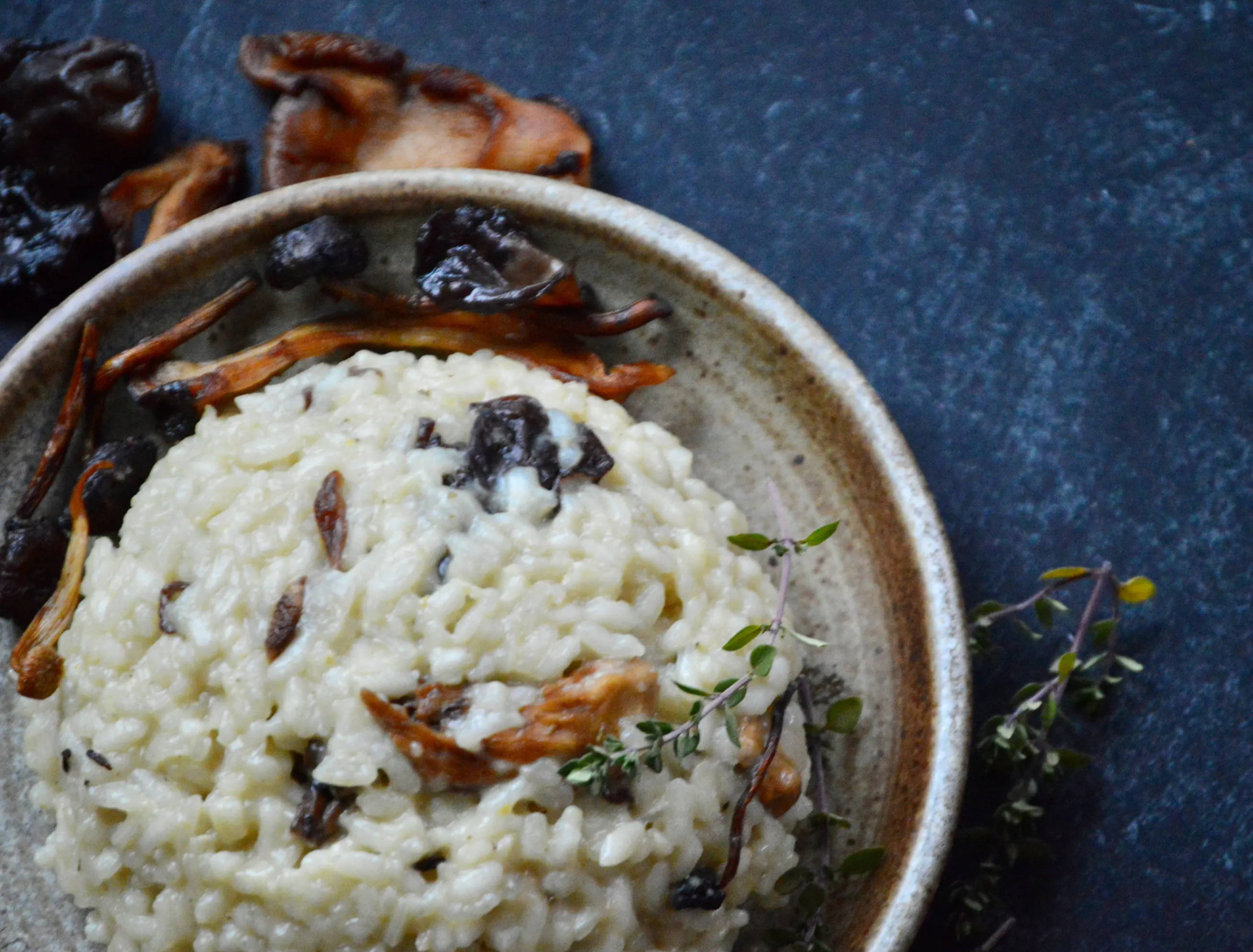 Place dried mushrooms in a bowl of hot water for 15-30 minutes, or until tender. Drain and pat dry.
Meanwhile, in a large pot, bring mushroom stock up to a low simmer.
In a large shallow pot, add 2 Tbsp of butter and 2 Tbsp of neutral oil over medium heat. When mushrooms are tender, add mushrooms and saute until the mushrooms release most of their moisture and start to brown. Salt and pepper to taste, set aside.
Return the large pot over medium heat and add 1 Tbsp of butter and 1 Tbsp of neutral oil. Add shallots and garlic and sweat for 3-4 minutes. Add the rice, shiitake seasoning, and thyme and continue to cook until the rice begins to give off a nutty smell, making sure not to let it burn. Deglaze the pan with sherry. Once the liquid is cooked off add 4 oz of stock and stir occasionally to prevent the risotto from burning. When the liquid is gone add another 4 oz and continue until all the stock is gone.
Toss in half of the cooked mushrooms along with the mascarpone and the parmesan cheese. Cook for another 2-3 minutes or until well incorporated. Remove from heat, garnish with remaining mushrooms.