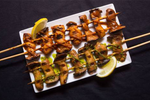 July is barbeque season, and mushrooms are an undeniable grill staple. We would be lying if we said we didn't have a favorite, and for the Far West family, the summer favorite is hands down the King Trumpet - Pleurotus eryngii, or King Oyster. The King's large profile offers a generous surface area for searing and a tender, meaty texture, with a sweet, buttery flavor. Sliced along the stem into medallions they offer an undeniable scallop-like texture, or a thinner horizontal slice can be crisped up like bacon. There are so many options - marinated with olive oil and fresh herbs - basted with butter and garlic - shredded like pork, and tossed with BBQ sauce for vegan Sloppy Joes, the list goes on. King Trumpets are without a doubt the most versatile crowd-pleaser for meat eaters and vegetarians alike.
When selecting King Trumpets, look for unblemished white stems, and fawn brown caps. Occasionally, the last bit of the stem will be slightly tough and woody, so pinch the foot lightly to determine if it needs to be trimmed away. It's good practice to purchase King Trumpets with your recipe idea already in mind, as that will determine the size of the mushrooms you select. A large mushroom is ideal for grilling or slicing thin for mushroom "bacon", but little inch-tall buttons require little maintenance and can just be tossed into a marinade or on a pan.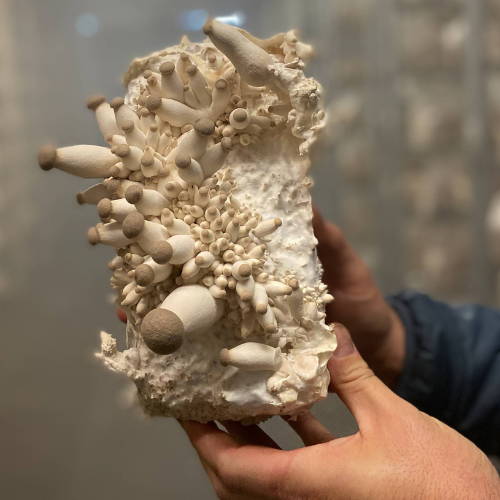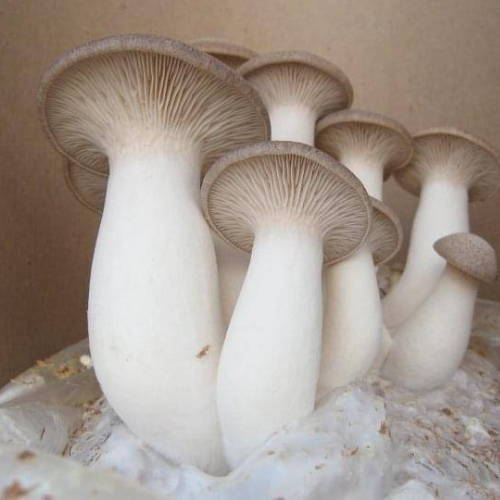 Like all members of the Oyster, or Pleurotus family, King Trumpets are major immune-boosters. Their high levels of beta glucans and polysaccharides tell the immune system to do a cleaning sweep, targeting and eliminating any potential threats – such as imperfect cells, viruses, and bacteria. A recent study published by the Pennsylvania State University claims that eating just 2 mushrooms (or 18 grams) a day can lower your risk of cancer by a whopping 45%. That refers to any mushroom, but with the tantalizing flavor of King Trumpets, there's no way you can eat just two. Offset that burger with mushrooms, and do your body a big favor – your health and your tastebuds will thank you!