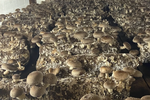 Photo of imported logs being fruited in a grow room in Pennsylvania.
The United States is in the midst of what is fondly called 'The Shroom Boom', and as mushroom farmers, we couldn't be more excited. The exotic mushroom industry is a growing field with many hobbyist growers finding enough local demand to scale up and turn their hobby into a lucrative business.
While there is significant opportunity for exotic mushroom growers, there is also a substantial threat. Mushroom logs are being imported from China in large volumes and are distributed throughout the US. Under the guise of 'spawn', fully incubated and colonized logs made out of 100% Chinese materials - including Chinese water, Chinese sawdust, and Chinese spawn are held at 0°C and shipped across the high seas. When the logs are exposed to perfect fruiting conditions in the USA, they produce mushrooms - often 'certified organic' by US certifiers, and then labeled 'Product of USA'.
We often look to the Chinese for innovation and technologies related to mushroom cultivation, and we don't want to minimize their importance to the industry, or belittle the quality of Chinese mushrooms. We do however, want to see more transparency within the industry, and give consumers the right to choose the country of origin of their food.
The lasting threat to the industry is the potential loss of knowledge if US producers give up making substrate altogether. While purchasing pre-incubated substrate is a simple and foolproof process, crafting blocks and developing substrate recipes is a learned trade. Many US farmers have spent decades learning about sterilization/pasteurization and experimenting with supplements to create the perfect substrate recipe for each variety. The exotic mushroom industry in the US is a niche field, and the general vibe is that growing good quality mushrooms is good for everyone, but it does all feel at risk when production is outsourced and the skills required to compete in the market are negligible.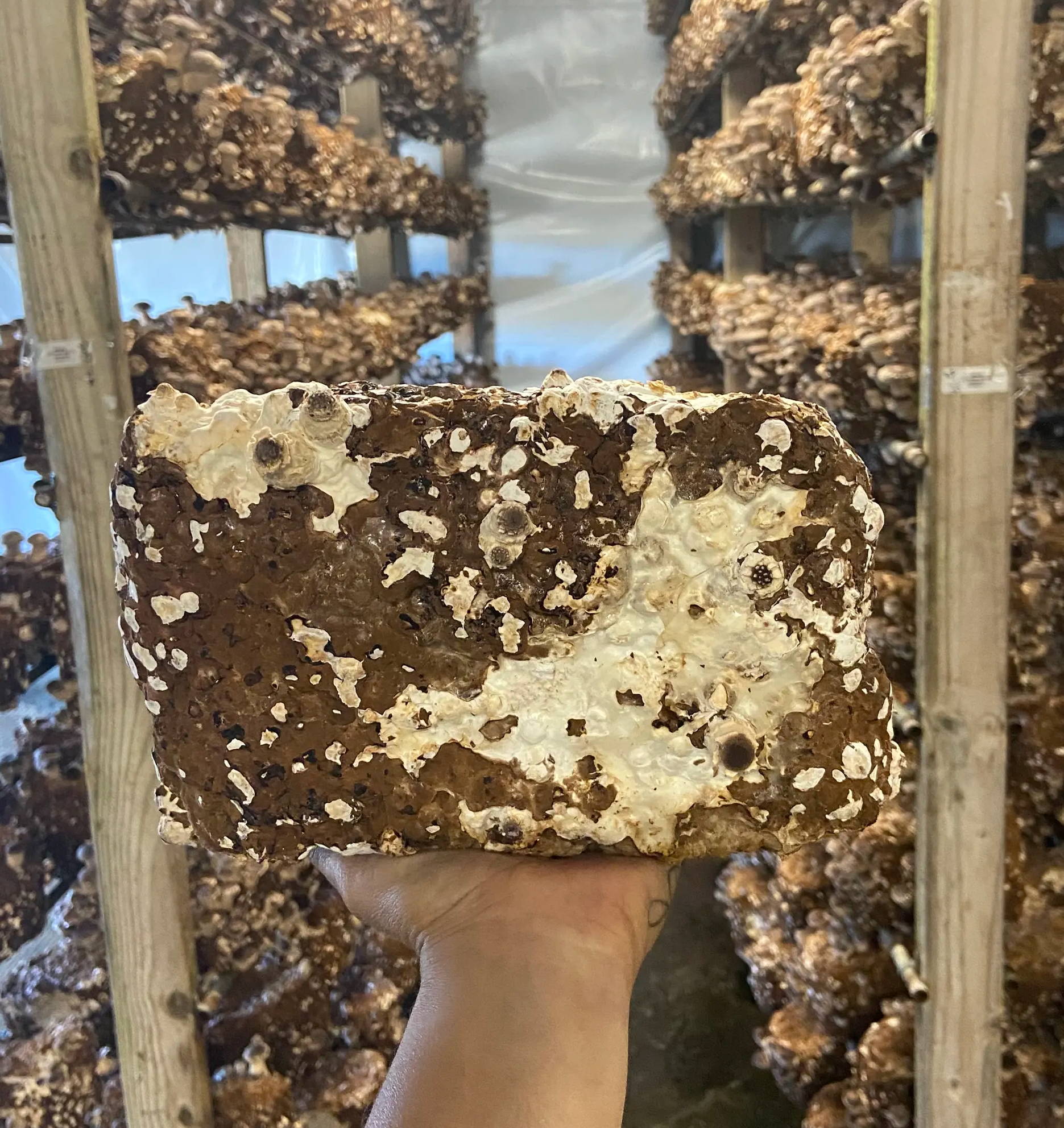 The effects of imported substrate are felt in multiple farms all over the country, and farms have had to close their doors because they were unable to compete with the low prices of the mushrooms grown on imported substrate. As the United States industry grows with increasingly more hobbyist growers scaling up to become commercial producers, it is more important than ever to support local economies and local farmers.
Hopefully, one day people in the United States will consume exotic mushrooms on par with other mushroom loving nations, and the mushroom growing community will be able to expand with friendly competition and confidence in the Product of the USA seal. As a company we are still working on ways that consumers can help us to change these deceptive marketing strategies.
We will be continuing to post updates on this issue as things develop and would love to hear from you if you have comments or opinions, please email us at farm@farwestfungi.com.