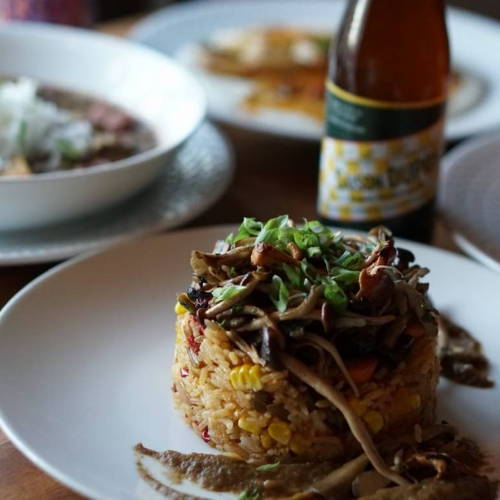 CreoLa is a quaint New Orleans inspired bistro, with locations in San Carlos and San Francisco. Their Wild Mushroom Jambalaya (photo above) is a Far West Fungi favorite! Owner and chef Eddie Caba is also a mycological society member and has been a long time Far West Fungi customer!
Located:
900 Stanyan Street, San Francisco
344 Camino Real, San Carlos
(Creola is offering 15% off online and in-store with coupon code "MushroomMonth")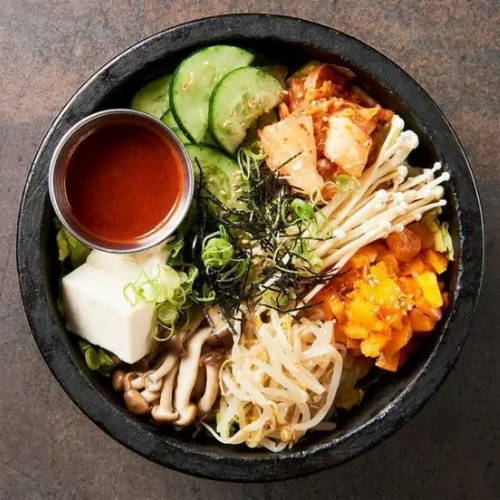 Known for the 'Cali-Korean' dishes, and their World Famous Namu Stonepot Rice, featuring seven vegetables, tofu, kimchee, and sesame on a bed of sizzling koshihikari rice - finished with EVOO and nori and served with Namu Stonepot Sauce. #getitstoned Located at 59 9th St (between mission and market) in San Francisco.
Check their website for pop-ups and additional locations.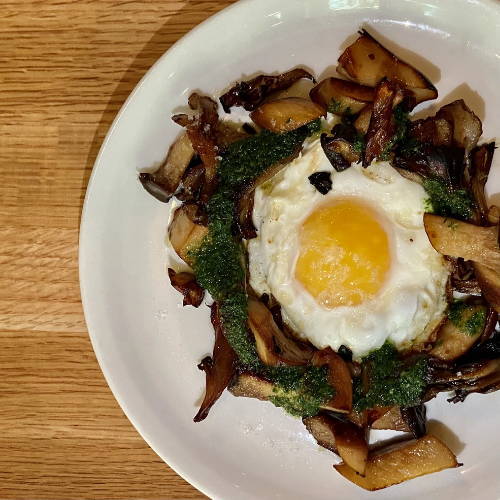 Along with their Veggie Paella, Barcelonta also features this vegetarian and gluten-free tapa! Dish includes Maitake and King Trumpet mushrooms, crisp-fried farm egg, and parsley-garlic picada.
Located at 1541 Pacific Ave in Santa Cruz.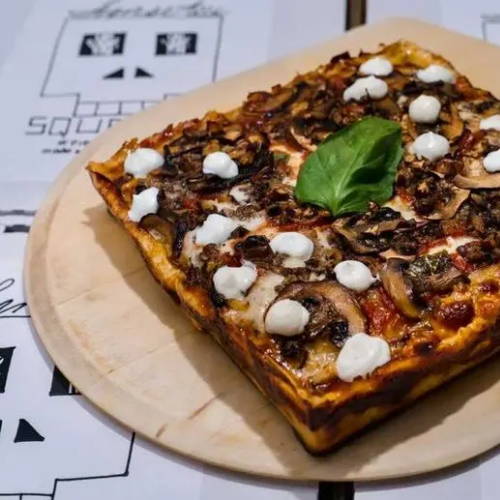 A family run business that uses a 3 day cold fermented sourdough process and only the best ingredients on earth - including of course Far West Fungi mushrooms! The above photo is of their Mushroom Square Pizza.
Multiple locations in San Francisco.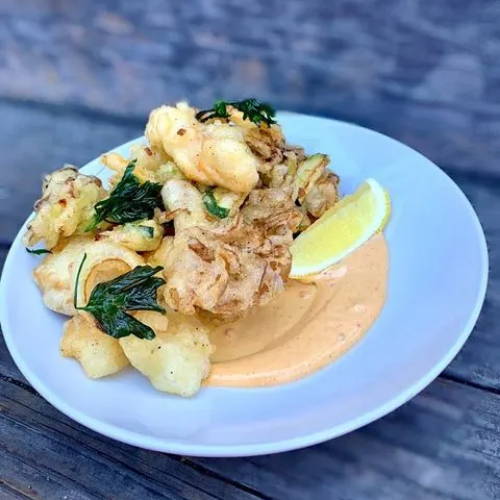 La Posta is a long-time Santa Cruz favorite for locals and tourists alike. Pictured here is their Fritto Misto, featuring halibut, shrimp, squid, fennel, zucchini, and maitake mushrooms with a chili aioli. They are also featuring a short rib ravioli with our pioppino mushrooms, scallions, and horseradish gremolata. Yum!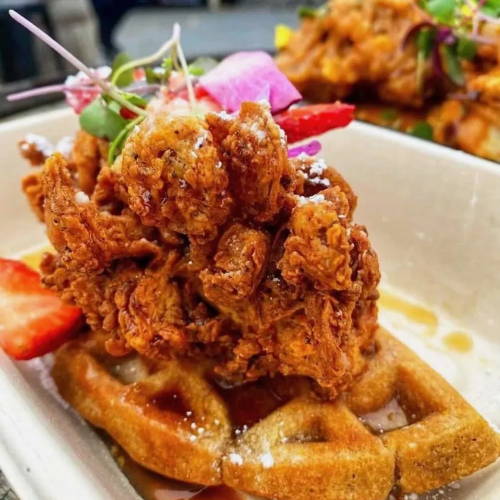 Open for Pop-Ups and Catering, the Vegan Hood Chefs specialize in turning soul food and American style favorites into delicious vegan meals. Their passion for community organizing, creativity, and food has allowed them to launch a food initiative to help fight against food injustice and social inequity within the San Francisco community.
Open for Catering and Pop-Ups in the Bay Area!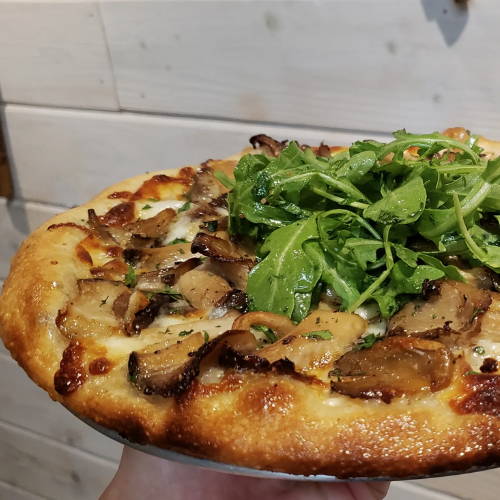 Offering Artisan Pizza and yummy appetizers made fresh with local ingredients and a backyard beer garden!
Featured here is their 'Got Shrooms' pizza!
Located at 3331 24th Street in San Francisco.
www.beernerdsf.com